Jimmie & Todd Blake - Blake Farms
The Blakes are relatively new to raising beef cattle, but they are enjoying learning from their many neighbors and industry professionals! Todd and his father Jimmie began raising cattle in 2012 as a way to put farm land to use and because it has always been a bucket list item for Jimmie. Learn more about how the Blakes are raising their 22 cow/calf pairs in Almondsville, Virginia.
VBC: Todd, tell us a little about the history of the land and cattle on your farm.
Todd: The family farm was part of the divide of the Almond family estate that spanned from Fox Creek to Bland Creek. The original 100-acre parcel was purchased by Jimmie's grandfather (my great-grandfather) in the late 1800's. It was here that Dad and his five brothers and sisters were born and raised. Dad purchased additional adjoining acreage and over time has cleaned up 25 acres of that land for a total of 78 workable acres on the family farm. We started raising cattle in 2012.
We have a cow/calf operation where we raise Black Angus cattle. So far, the cattle business has been a wonderful learning experience, full of surprises, blood sweat, tears and, most importantly, joy! Like most things, we stepped in with blind faith and learning more every day. We have been blessed to have become friends with a number of people in the cattle industry who, without them, we would bet n big trouble. Mr. Jerry Gustin is a neighbor of ours; without his wealth of knowledge, hands-on help, love for cattle, neighborly love, and care for the genetic betterment of the breed, I am confident that we would not be anywhere near where we are today. We are very thankful for him and several others in the industry who help us with everything from feed, to veterinarian advice, to neighbors who help with the cattle during growing season.
Currently, we have 22 brood cows with calves by their side. Half of these cows are calving in the spring, and half will calf in the fall. We have one bull servicing our herd, who is a registered bull from Jerry's seedstock operation. Our bull was named Goliath by his best friend and our neighbor, Charleen.
VBC: It sounds like you have a great set up and management plan, as well as a great neighborly village to raise the herd! Having friends to give you advice or show you a skill can really make a big difference when you don't come from a cattle background. Why is beef production what you do? What do you find most exciting about the job?
Todd: Beef production for us is a secondary industry to crops, however, it is part of what we do to maximize the usefulness of the land God has provided. The most exciting part of the cattle industry is seeing the calves running and playing in the pasture. My wife, Julie, and our girls, Katherine and Claire, love seeing them play as well. Another exciting part of the job is the interaction with others in the industry who are a joy to partner with.
VBC: If you could describe the life of a beef producer in one word, what would it be?
Todd: "Watchful" - learning to recognize concerns before they become issues is an important part of being a successful beef producer.
VBC: Speaking of success, how would you define success for your business?
Todd: We define success by the quality of the cattle that we produce. It is important to us that we provide quality cattle for consumers. We also strive for sustainability; for us this means being able to continually produce quality cattle by taking advice from industry professionals to improve our daily practices and quality forages to keep our herd healthy and marketable.
VBC: What is a typical day on the farm like for you?
Todd: Well, in regards to the cattle side of the business, it depends on the season, but the cows are checked on and fed each morning before we do our crop and hay work. We believe daily interaction with our herd is the key to keeping a happy, healthy herd.
VBC: We're guessing you're a beef fan! What is your favorite cut of beef and how do you prepare it?
Todd: Medium-rare ribeye hot off the grill!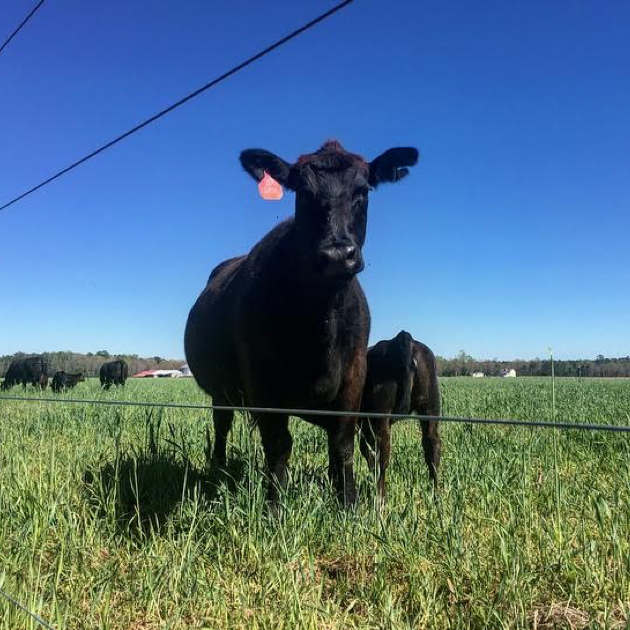 Blake Farm Cow/Calf Pair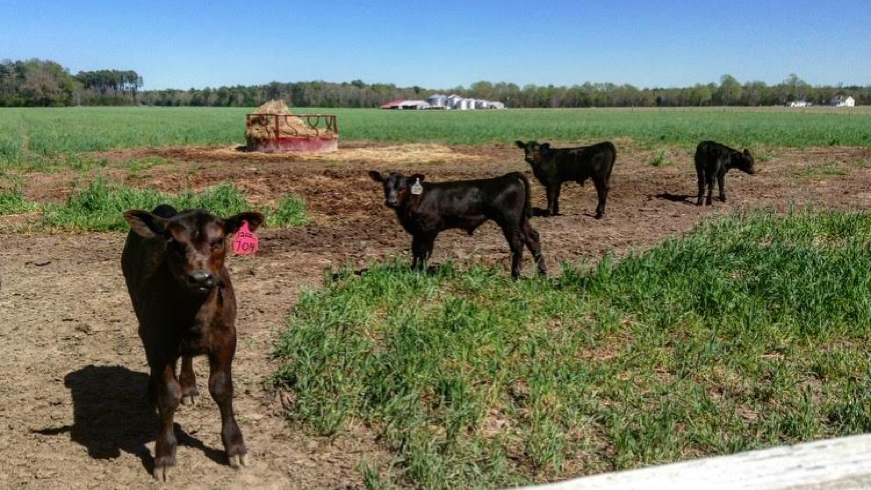 Curious Calves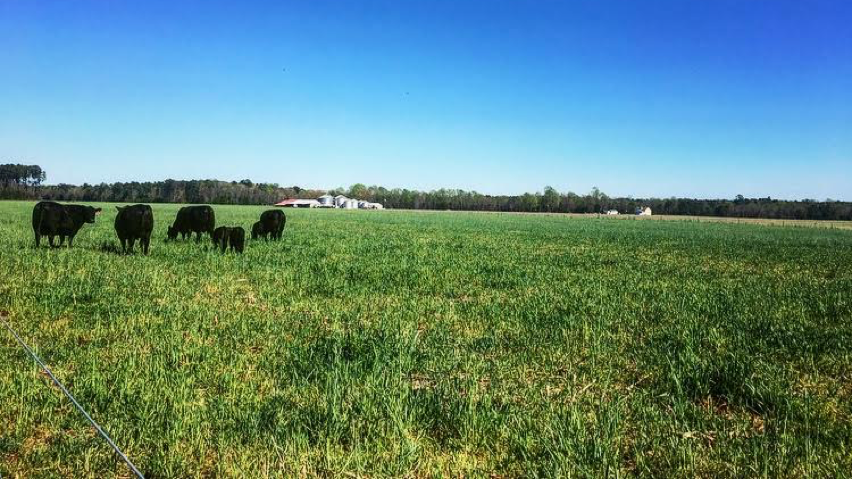 Blake Farm