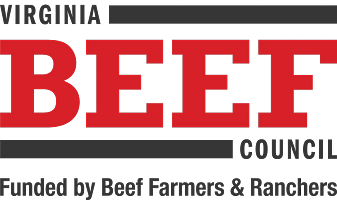 About the Virginia Beef Council
Virginia Beef Council (VBC) was started in 1985. Our mission is to enhance consumer preference for beef to strengthen Virginia families.
How do we strengthen Virginia families? By enhancing consumer preference for beef, we keep beef demand high which in turn helps strengthens the families who raise cattle in the Commonwealth. And we strengthen all beef-eating Virginia families by providing a delicious, nutrient-dense protein!
We are funded through the Beef Checkoff program. Essentially, VBC is paid for by the cattlemen and women of Virginia, and it is our goal to represent all of them fairly, whether they raise conventional, organic, or grass-finished beef. We want beef demand to remain high so they can all continue to do what they love – raise cattle. We value the power of choice, and hope you also appreciate having options for your favorite lean protein.
Virginia Beef Council has a Board of Directors and a full-time staff.