The Henderson Family - Edgewood Angus
The Henderson family run a seedstock Angus operation, which means they focus on genetics and raising bulls and heifers to sell to other farms. Their operation has 3 generations actively working on their West Point, Virginia farm.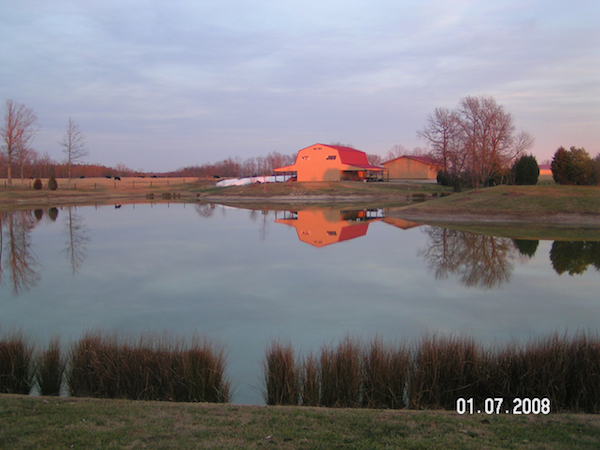 VBC: Tell us about your farm.

Peter: We breed about 225 females a year for fall calving. We are a family seedstock operation, and we focus on raising and developing our bulls for our commercial customers. We sell about 50 bulls and 50 females at our yearly sale. We have been raising Black Angus cattle for the last 25 years.
Pete Henderson (my dad), Justin Sancouci (our farm manager), and Gene Balthaser (part-time), all help me run the operation. Justin is our full time farm manager, and he takes care of day-to-day feeding, farm projects, and many other daily tasks as needed. My dad, Pete, helps Justin many days of the year with feeding, calving, and day-to-day tasks. Pete, Justin, and Gene bail all of our hay. All of us work together on Cattle Works Days, which include breeding, vaccinating, tattooing, drawing blood samples for genomic testing, taking weaning and yearling measurements, and many other responsibilities. I take care of all the record-keeping, mating selections for breeding, and submitting all the necessary data to the American Angus Association.
VBC: What is your favorite thing about raising beef? Is there anything you wish the public knew about farming or about your operation specifically?
Peter: [My favorite part] is being outside with beautiful animals in a stress-free environment, and known that we have the ability to help improve the beef-eating experience for the world's population. I hope people know that we truly care for the welfare of the animals, and that we strive to always do our part to improve the taste of beef by raising and selling animals that produce high-quality beef.
VBC: Speaking of high-quality beef, what's your favorite way to enjoy beef?
Peter: A ribeye steak, medium-rare, Pittsburgh style (melted blue cheese and cooked onions on top!)